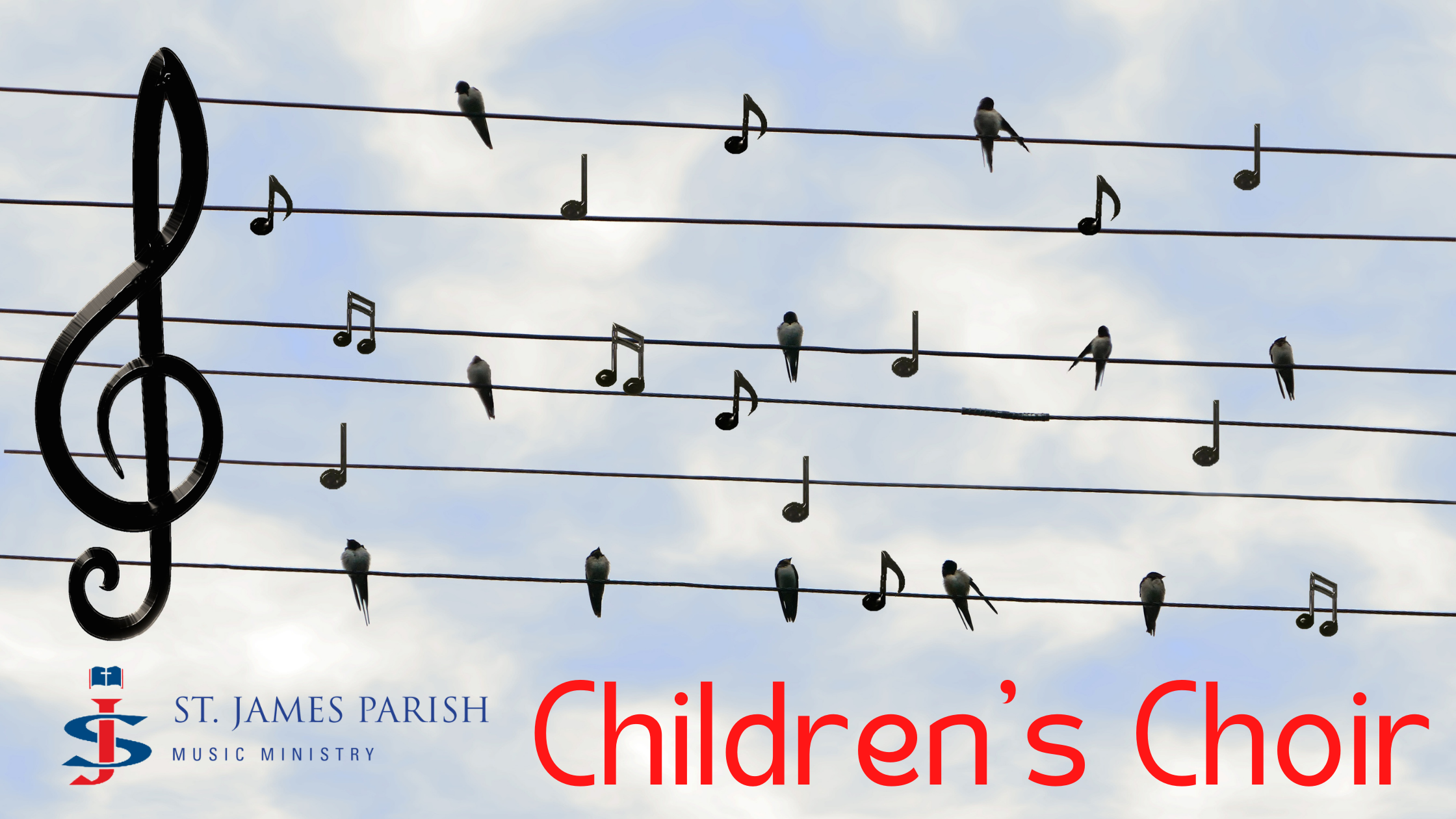 Children's Choir Registration Opens July 11th and closes August 29th
Overview
Students from any elementary school entering grades 1-5
Choir Dues: $20
Schedule:
Our Children's Choir year begins right after Labor Day. The choir rehearses Wednesdays after school in the Church Music Room, 4:15 PM – 5:15 PM.
We sing once a month at the 11:30 AM Sunday Mass from October through the second weekend of May.
Registration:
Registration opens July 11th and closes August 29th
Volunteer Opportunity:
We are always so appreciative of any willing volunteers to be a room monitor. If you are willing, reach out to Natalie for the opportunity.
Any questions or concerns, please contact:
Natalie Conseur
sjkidssing@stjamesah.org