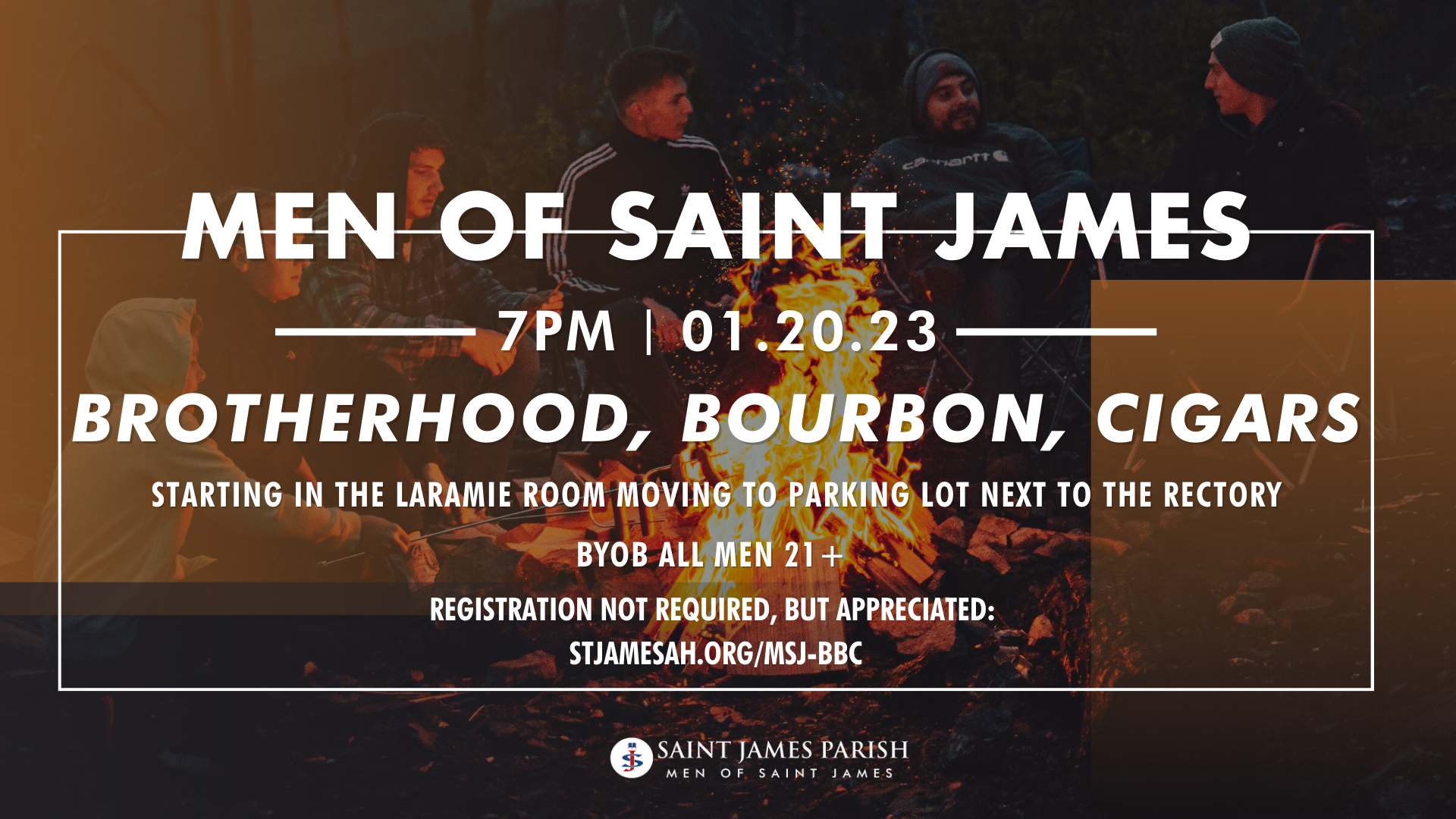 Men Of Saint James Winter BBC
Join us for a night of brotherhood, bourbon, and cigars. Father Ed will not be able to attend and present his vocation story. Instead, Father Paul Stein will talk about "Statecraft and Prudentiality" which is what the Catholic church says about civil matters and what that means for us to engage in our world. Don't forget to invite your friends and come together with your brothers in Christ! This is an event you don't want to miss, register below!
Where:
Saint James Church
Starting in the Laramie Room
Parking Lot Next To The Rectory
What To Bring:
Event is BYOB/C, bring enough to share with your brothers!
Event is for men 21+
We will have coverings and warmth ready to enjoy the winter air.
Suggested donation of $20 is asked to help make more events like this possible.
If you'd like to contribute please bring cash, and there will be a designated person to collect your contribution. We look forward to seeing you at this event!
Registration is not required but appreciated