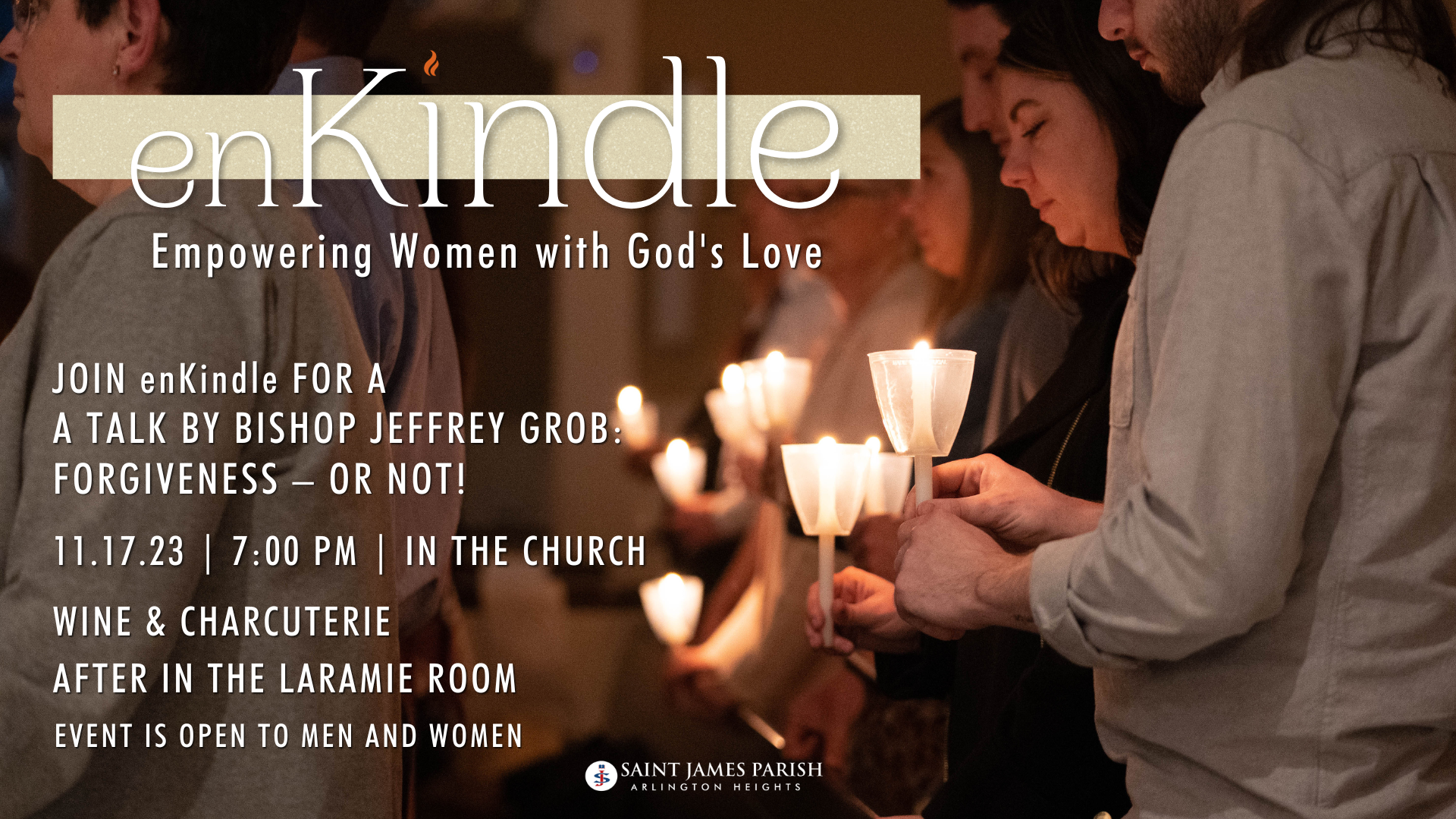 enKindle
Experience an uplifting evening with enKindle at St. James, where we seek the guidance of the Holy Spirit to enrich women with the knowledge and love of God, inspiring them to share this divine love with all they meet.
Join us for a captivating talk by Bishop Jeffery Grob as he delves into the topic of 'Forgiveness – Or Not!' Don't miss this opportunity to nurture your spirit and connect with the community.
The evenings, though women-focused, embrace all individuals with open arms. We invite you to take part in these formative evenings.
Where
Talk in the Church
wine & charcuterie after in the Laramie Room
When
November 17
7:00 pm - 8:00 pm