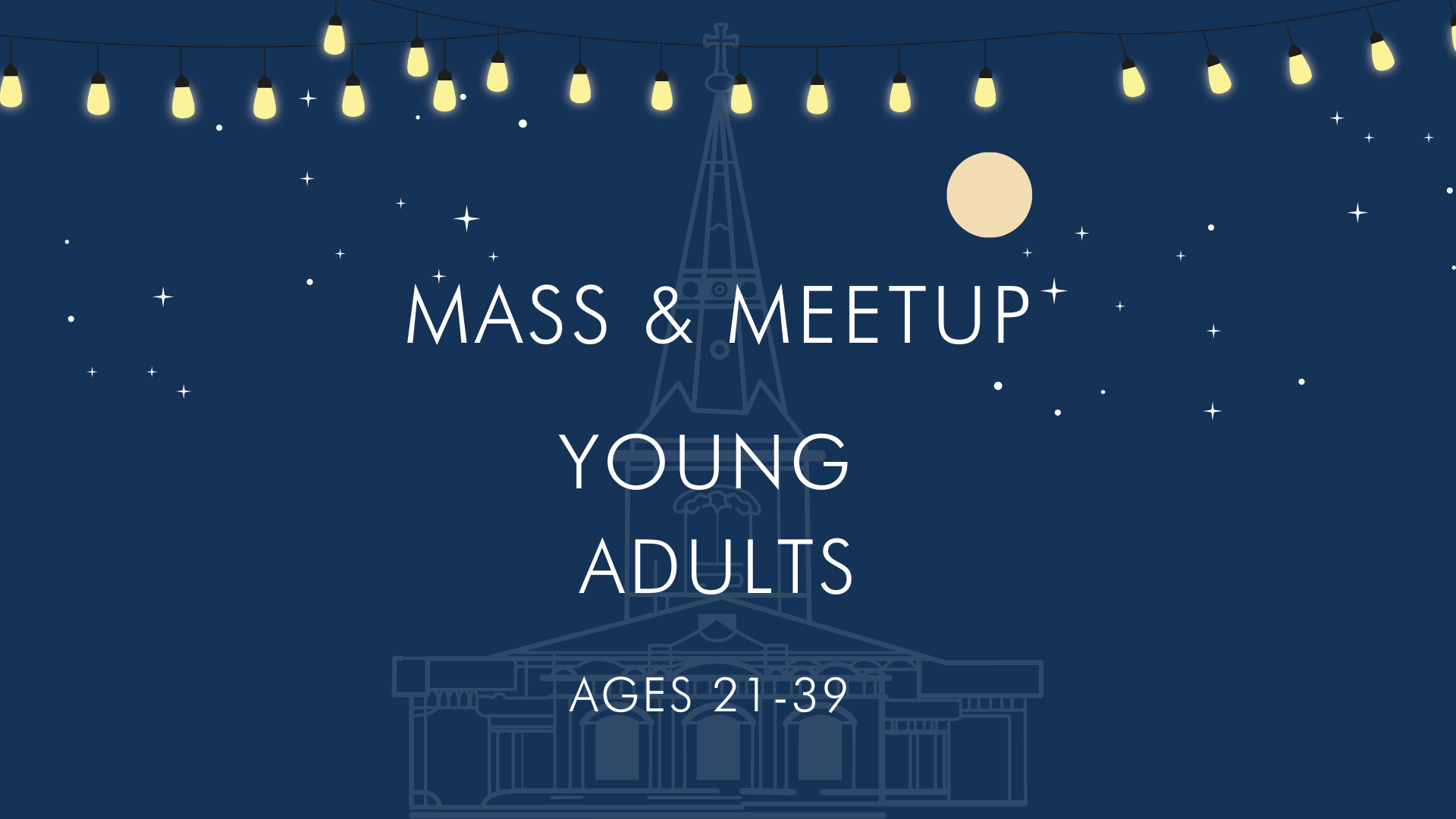 Join us this year for mass and meetups! Come together as a young adult community for mass and come build community after over dinner!
When
Mass at 6 PM | Fellowship After
August 30
September 27
October 25
November 29
January 31
February 28
April 24
May 29
If you're a young adult, 21-39, looking to build community with other young Catholics; join us Wednesday evenings for mass and dinner Wednesdays throughout the year!
No worries if you can only make mass or dinner, just come build community with us!