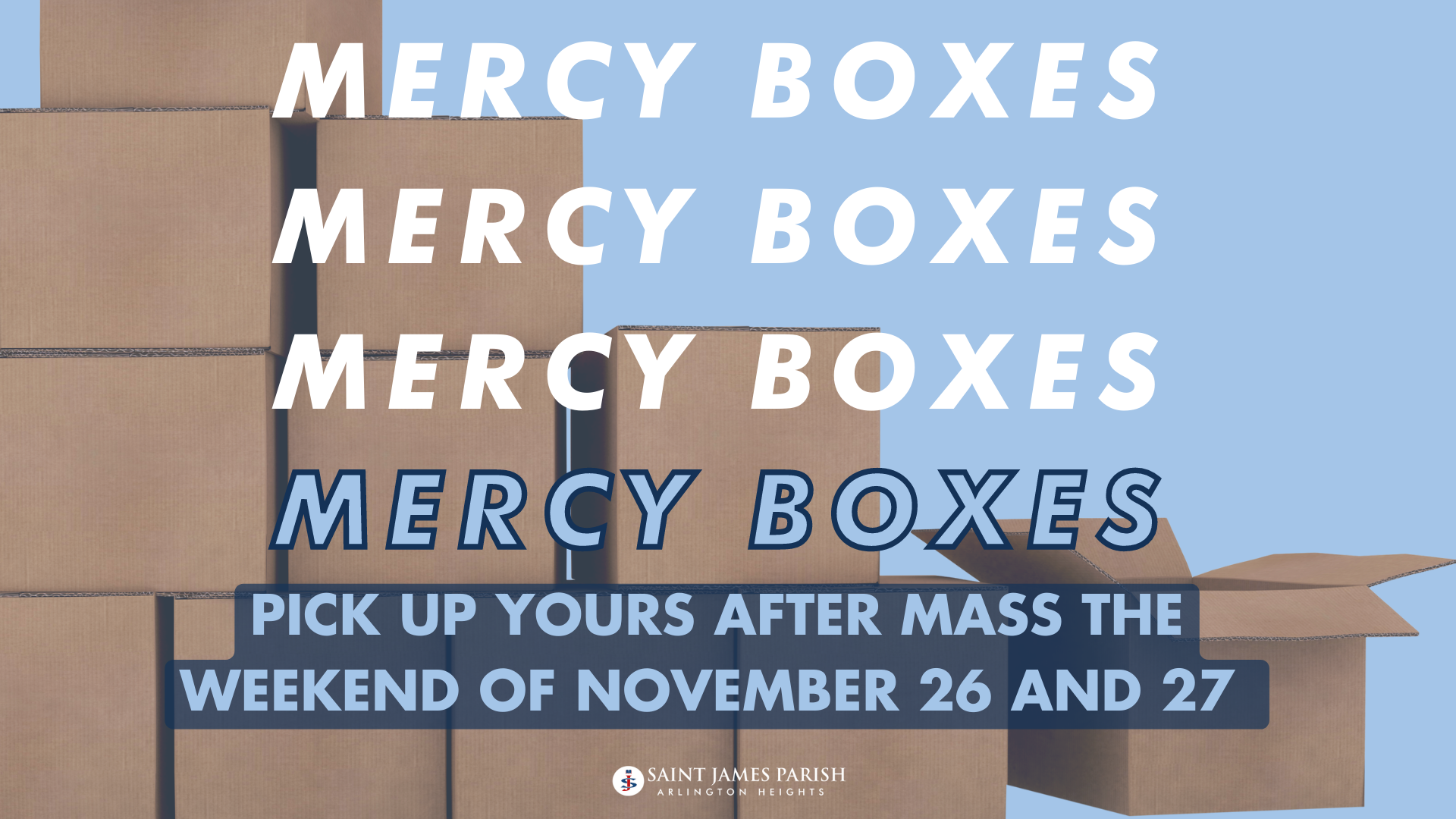 Mercy Boxes:
We are thrilled to announce that the St. James Annual Mercy Box program will be a part of our Christmas charities again this year. We have identified several inner city parishes with families struggling to make ends meet. This year St. James will deliver Mercy Boxes to needy families in St. Malachy, St. Agatha, St. Gall and The Kolbe House in Chicago. The spirit of Christmas is alive as these food boxes benefit a diverse group of our fellow brothers and sisters in Christ
How To Get Involved:

Mercy Boxes will be distributed after all Masses on the weekend of November 26 and 27. The boxes will come unassembled, with a list of food items needed attached to the box.
If you are attending a virtual Mass the weekend of November 26 and 27 feel free to stop by the gathering space and pick up a box.
Drop Off:
Filled boxes are due back to St James on Sunday, December 18. Drop off is from 8:00 am to 1:00 pm in the Parish Center parking lot on the west side of the street.