The Opposite of Love
is not Hate
Fr. Paul Stein
So often, we think that the opposite of love is hate. While hate is contrary to love, so too are many other things. That is because, ultimately, sin is the opposite of love; hate is just one kind of sin. Love is a total (self) gift, whereas sin is grasping.
In the Gospels, when Jesus is asked about which of the commandments is the greatest, he responds:
"You shall love the Lord, your God, with all your heart, with all your soul, and with all your mind. This is the greatest and the first commandment. The second is like it: You shall love your neighbor as yourself. The whole law and the prophets depend on these two commandments." (Matt 22:37-40).
The word in the original Greek text that Jesus uses for love is agape. In Koine Greek, the original language of the New Testament, there are several words for love. The one Jesus uses means: to do good for/to someone else, for that person's own sake, without expecting a return or repayment. That is why he goes on to say: "No one has greater love than this, to lay down one's life for one's friends" (John 15:13). We see that in the cross of Jesus, true love is a total gift of self for the other person.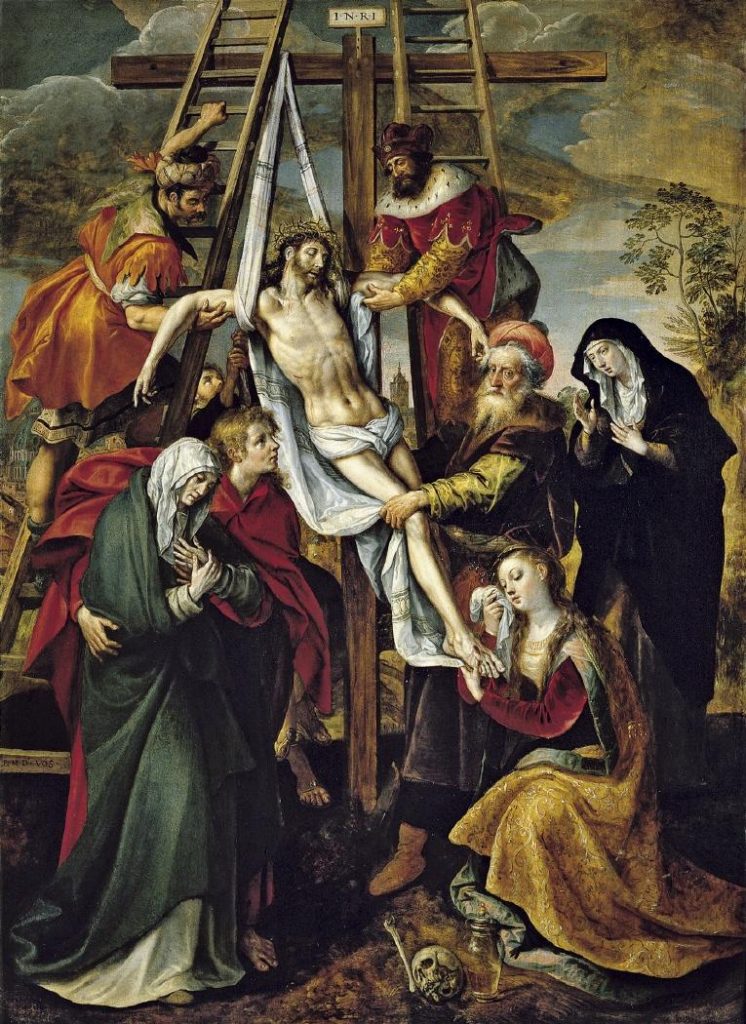 Thus, the direct opposite of love is grasping, which is why original sin is a form of grasping: Adam and Eve grasped the fruit of the tree of the knowledge of good and evil. They grasped at being God, tempted as they were by the serpent: "God knows well that when you eat of it your eyes will be opened and you will be like gods, who know good and evil"(Genesis 3:5).
Every sin is a form of grasping. It can be a sin of commission, seeking to grasp or take something. For example, one can murder (take a life), steal, lust (desire to take sexually), and so on. It can be a sin of omission, maintaining something in one's grasp and refusing to give it as a person should. For example, withholding the truth, failing to help the poor, or failing to take care of one's children are all forms of grasping.
Ultimately, God himself is love; it is what God is (see the Behold article God is Father, Son, and Holy Spirit). We see in Jesus, especially on his cross, that God is the self-gift of Father to the Son, of the Son to the Father, that is their Holy Spirit. Thus, if God is self-gift, then sin is a refusal of God. God detests sin, not because he made up an abstract set of rules for humans, not because he is an egomaniac and can't stand that humans don't obey his rules; God detests sin because it is contrary to him and the good of his creation. That is why God's response to sin is wrath; it must be wrath. 
if God
is self-gift,
then sin is the
refusal of God.
What This Means For Us
As disciples of Jesus, we must always seek holiness, living according to God's design for us as humans. It is too easy to think that sin is not a big deal, that we are just violating some abstract rule that God made up, rather than truly acting contrary to God, who is love. The great saints abhorred every sin they committed, even the venial ones that most people think are no big deal. Let us remember that Jesus suffered and died to forgive what we think of as the smallest of sins.
For Further Reading On This Topic
It may seem odd to see a Catholic writer state that "evil doesn't have being." Does that mean that evil is not real or that evil does not exist? No,…
Today, so many people get the Book of Genesis wrong. They think that, because current scientific knowledge and theory explain our human origins in the Big Bang and evolution, the…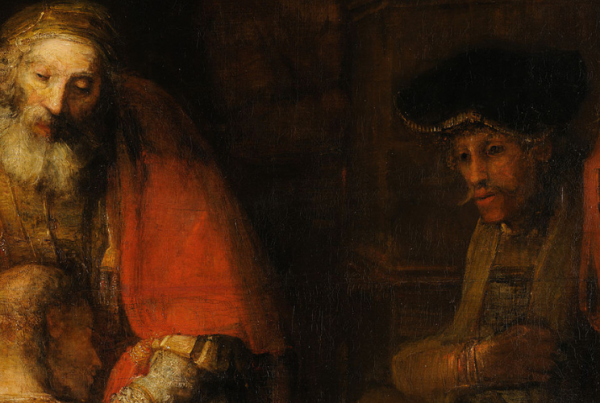 Have you ever wondered, why did Jesus have to suffer and die to save us from sin? Why didn't God just forgive and forget? Jesus' passion, death, and resurrection were…
Join the Behold Newsletter
and receive topics (like the one above)
on Catholicism straight to your inbox!