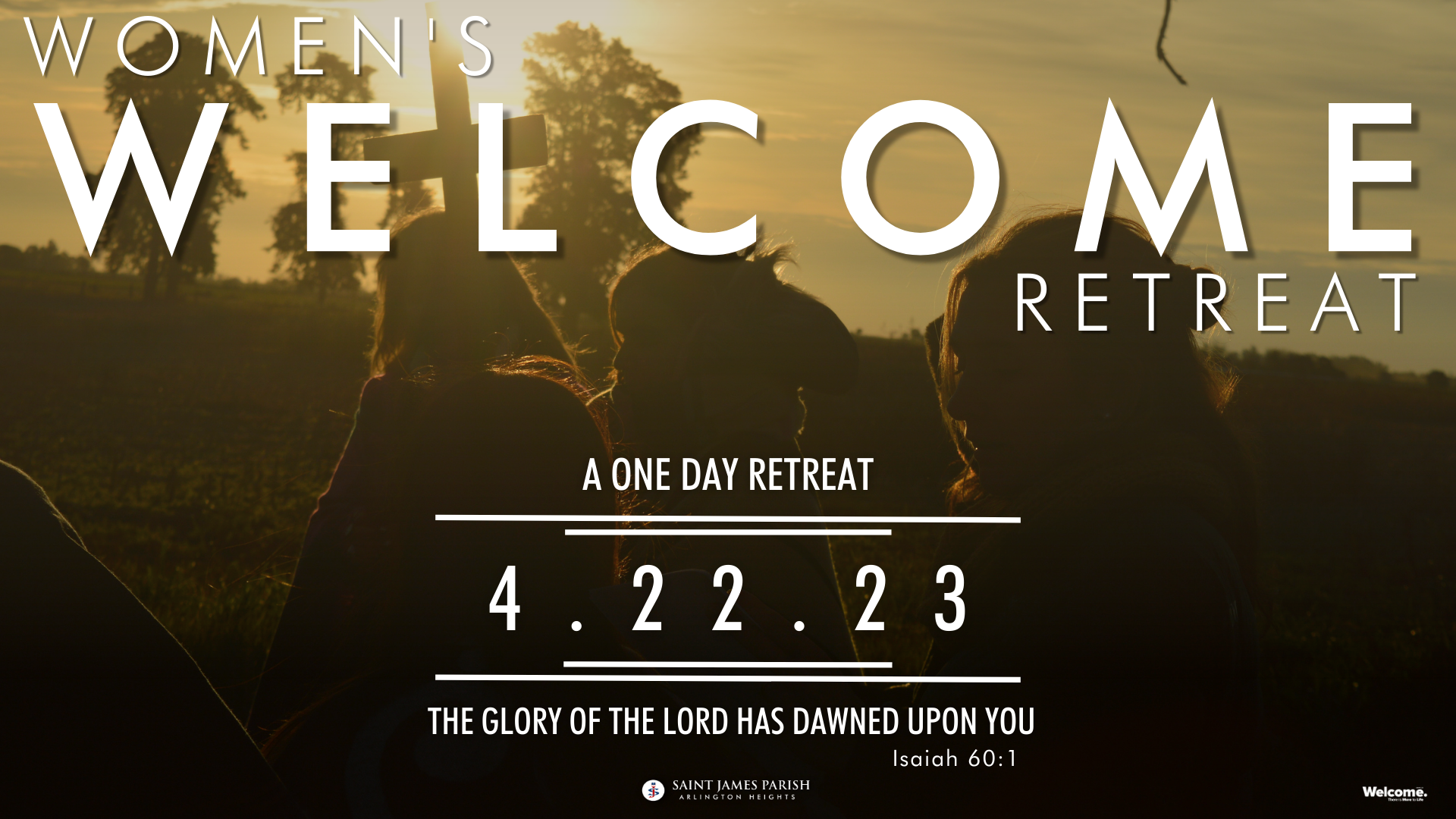 Whether you are thriving or just surviving, the Lord is at work in each of our lives. Join your sisters in Christ for a day of spiritual reflection and care. Register now and allow God to meet you where you are and receive His love.
When:
Saturday, April 22nd
Join Your Sisters in Christ and Register Below
For More Information:
Reach out to:
As a new parishoner to St. James, it seemed like a good idea to attend the Womens' Retreat and get acquainted with people in the parish. Each woman came to the event with a desire to grow in faith and friendship, and we received that and more. I say this with no hesitation, it changed my life and brought me closer to the Lord. I also made great friends with whom I have stayed in touch.

Julianne H.
Within a one-day retreat, I experienced an igniting of faith, friendship and community. Through shared prayer and reflection the women whose faith was shown, and shone, inspired in me a renewal and rediscovery that has brought me closer to Our Loving God.

Theresa W.
It was a day I didn't know I needed - filled with reflection and prayer and helping me gain some much needed perspective in this chaotic world. The ability to connect with women who share similar values, challenges, and a love of Christ was beyond meaningful. I recommend the opportunity to anyone who has a chance to experience the Welcome Retreat. It is time well spent for a better life.

Gabrielle T.
The Women's Welcome weekend helped me develop a closer relationship with Christ, as I listened to what He was telling me through the experiences of our Giving Team. I met many new friends and have learned how to grow in my faith.

Theresa S.