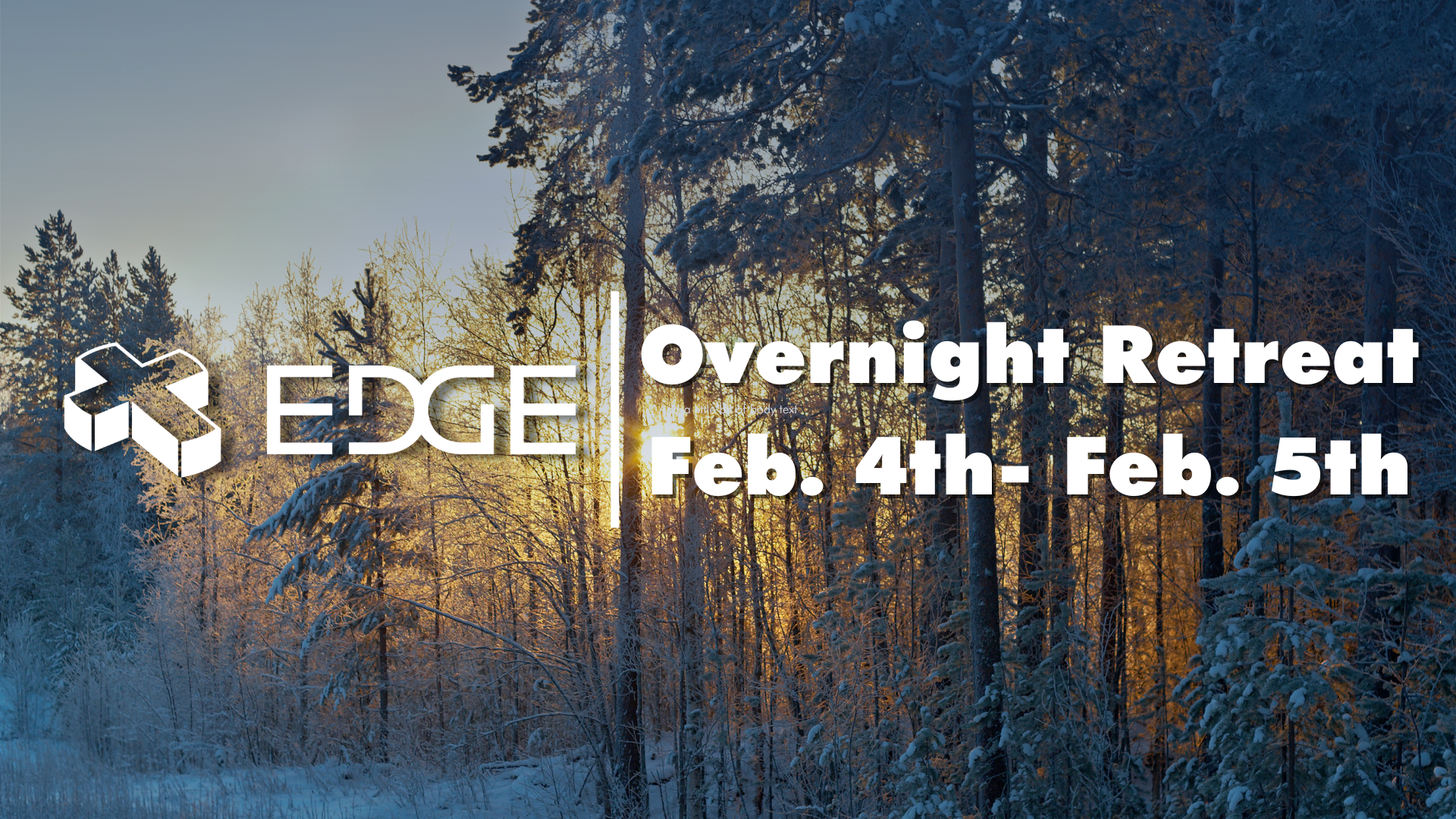 St. Iakovos Retreat Center–Kansasville, WI
February 4th-5th
We are excited to offer our first ever EDGE Overnight Retreat for all EDGE and SJS middle school youth this winter! This year's theme is "Into the Dark". The entire retreat will be put on by SJ Youth Ministers and EDGE Core Team members. The retreat will be a chance to get away from the day to day and to make ourselves available to opportunities to draw closer to Jesus especially in the sacraments, and youth will learn how Jesus not only forgives them of their sins but also has the power to cast out fear even in the darkness. Youth will be empowered to go forth and share the light of Christ with others. Adoration and Confession will be part of this retreat. The weekend will be filled with opportunities for prayer, talks, games, small group time, lots of food and lots of fun. We only have room for SIXTY youth so sign up today!
*Please note this retreat is not required. *
Cost
$165 (There is a $30 discount at registration until November 14th.)
Registration cost includes transportation, lodging, meals, snacks and retreat supplies.
Schedule
Saturday, February 4th 
10:00am: Check In for Retreat at St. James in Parish Center
10:30am: Load buses and depart for St. Iakovos Retreat Center*
11:30am: Arrive at St. Iakovos Retreat Center
*Time is subject to change
Sunday, February 5th 
3:30pm: Load busses and depart for St. James
5:00pm: Meet families for 5:00pm Mass at St. James
FAQ
I want to go, but the cost is a bit high for my family.
We don't want finances to be the reason you cannot attend the retreat. If cost is a preventative factor to your youth's attendance, please contact Theresa Storto (tstorto@stjamesah.org) for Tuition Assistance. Your communication and information will be handled with discretion and will be confidential.
Can I invite friends who aren't involved with EDGE or SJS?
Unfortunately, we do not have the space to open it up to other middle school youth at this time. Youth must be registered for EDGE in person/hybrid/homeschool and/or SJS youth.
I have a game/tournament/appointment during the retreat. Can a parent/guardian pick me up for the retreat and then drop me back off after?
The whole point of the retreat is to get away from the day-to-day. If you need to leave the retreat at any point, please email Courtney Bernhardt (cbernhardt@stjamesah.org). Permission will be considered on a case by case basis.
What will sleeping arrangements look like?
Rooms and hallways will be predetermined by small groups and gender. We will all be staying in the Tomaras Lodge which rooms feature two double beds and a private bathroom. Adult chaperones will be housed at the ends of each hallway in their own rooms. Once youth are in their room for the night, they are expected to remain in their rooms until morning events begin. If there is an emergency, youth can call the adult chaperone on duty. Here is the link to our accommodations: http://www.gosirc.org/main-lodge. 
Who will be providing the meals?  
In the Tomaras Lodge, there is the Retreat Center Café. Food service is offered at St. Iakovos with meals prepared on-site daily with the freshest of ingredients. Their menu includes a wide variety of options sure to satisfy everyone. On Saturday, lunch and dinner will be provided, and on Sunday, breakfast and lunch will be provided. Snacks will be available throughout the entire retreat.
I have more questions!
Please email Courtney Bernhardt with any additional questions you have (cbernhardt@stjamesah.org).