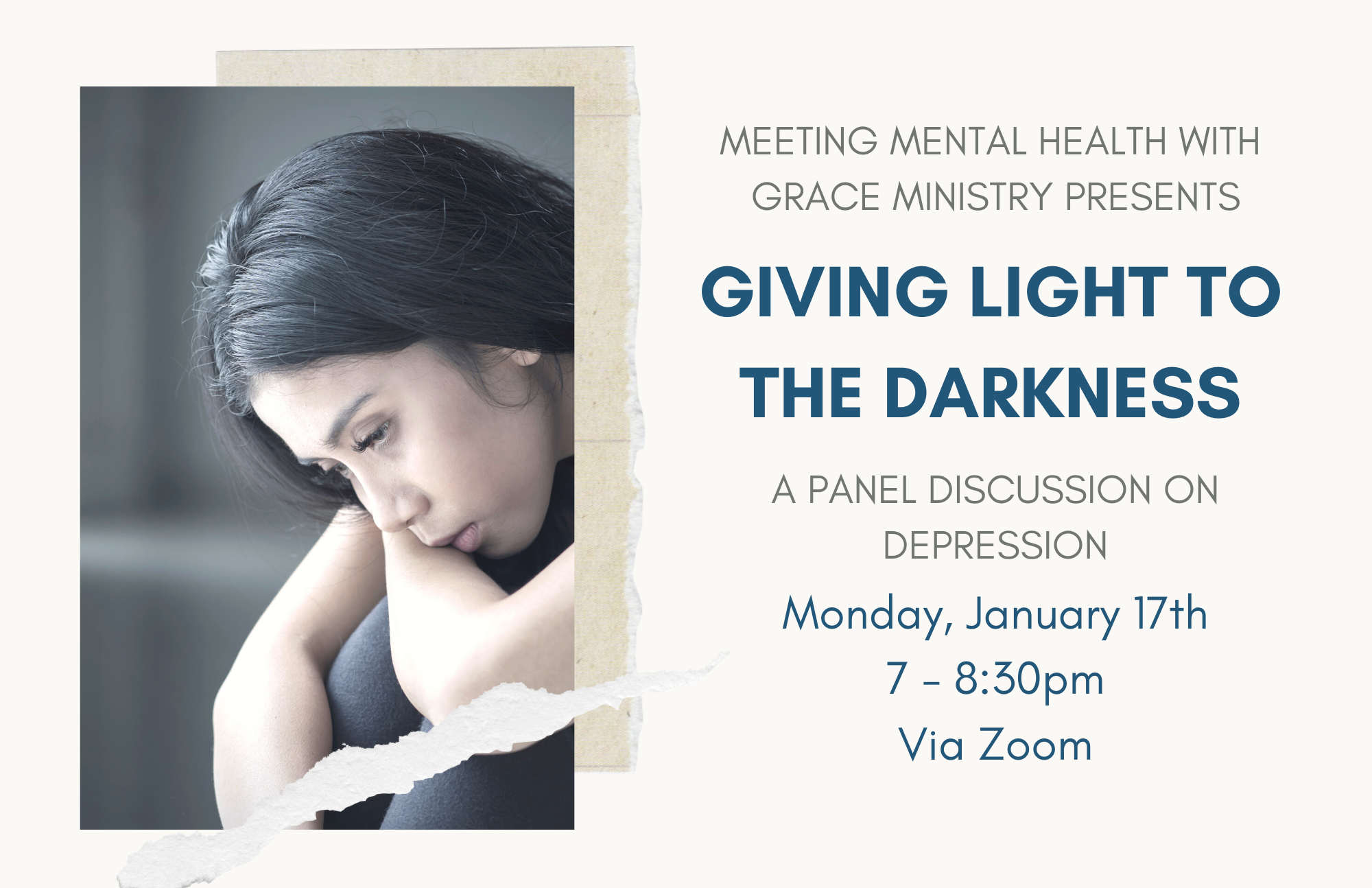 January 17th, 7pm
St. James, St. Edna & Our Lady of the Wayside
Meeting Mental Health With Grace Ministry Presents:
Giving Light to the Darkness: A panel discussion on depression
Are you or someone you love experiencing symptoms of depression?  You are not alone.  As of 2021, Depression is the leading cause of disability affecting 8.4% of the U.S. population.
Join us on Monday, January 17th at 7pm for a webinar panel discussion on depression – Giving Light to the Darkness.
Fr Ryan McMillin will begin the evening with prayer followed by a panel of speakers:
Identifying symptoms and treatments of depression – Janeen Samartino, MA., LCPC
Living with depression, a personal journey – Neha
Spirituality & depression – Rev. Kurt Boras, Vicar for Priests, Clinical Psychologist
Healing with holistic self-care – Tina Haisman, Certified Master Life Coach
Click button below to register for the zoom call or reach out to Tracy at tsherva@gmail.com
We hope you can join us.
Register
Back to all Events