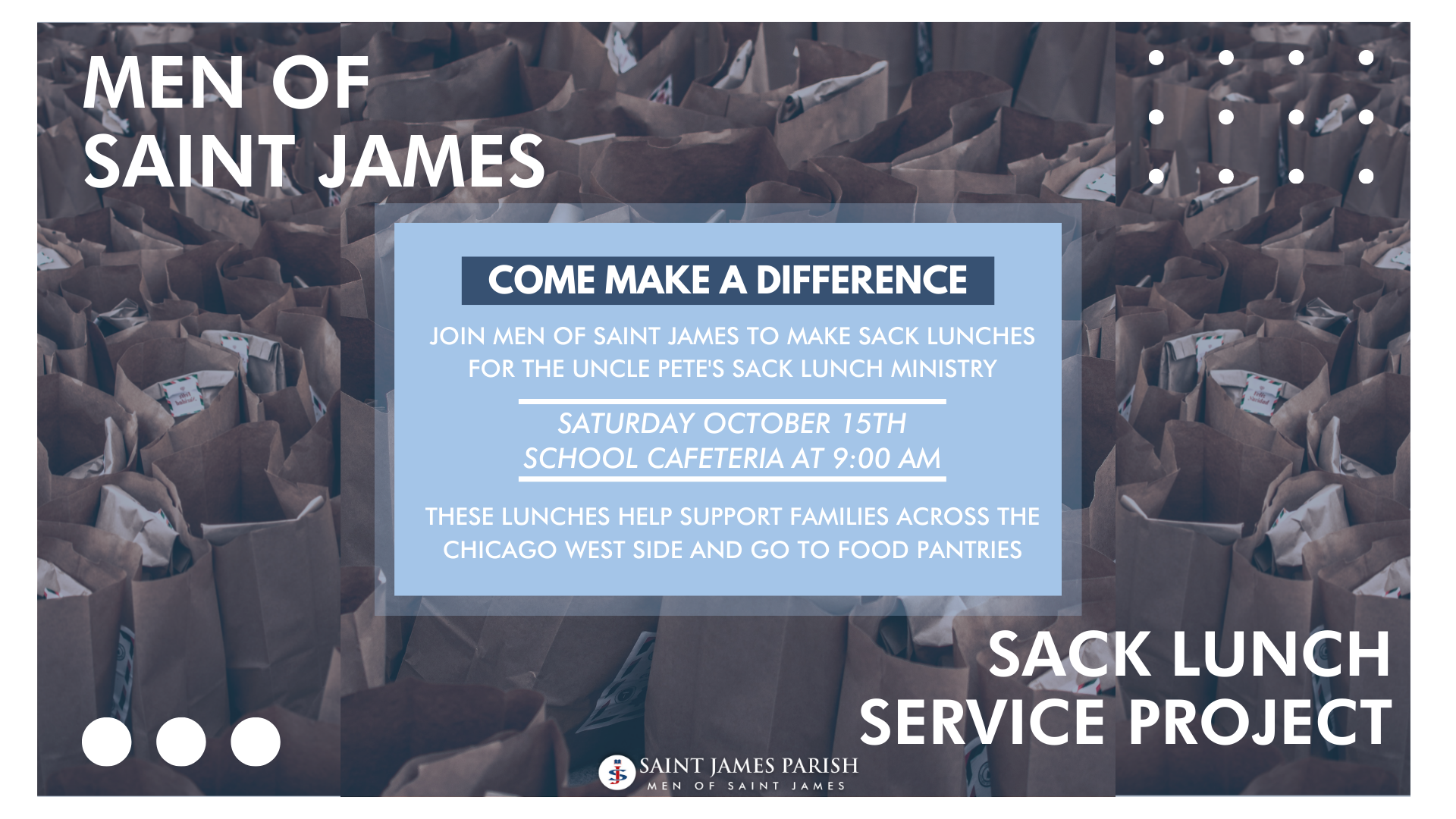 Men Of Saint James Sack Lunch Service Project
Join Men of Saint James and donate your time to help make sack dinners for people in need on Chicago's West side as well as supplying for food pantries.
Where:
Saint James Parish Center in the School Cafeteria
820 N Arlington Heights Rd, Arlington Heights, IL 60004
When:
October 15th
9 AM
Thank you for your interest in volunteering for the Sack Lunch Service Project. Regrettably, all of the slots have been filled. Provide your information to be added to the wait list. If we do need your assistance on Saturday, we will contact you to confirm your availability.
The tentative plan is to conduct the Sack Lunch Service Project quarterly. Keep an eye out for future the announcements for this and other Men of St. James sponsored service projects.